WE HELP POLICE STOP Murder, Kidnapping, Child Trafficking and Racist Extortion: https://pnp.gov.ph www.met.Police.uk www.paris.fr/Police www.jura.ch/Police www.Police.be.ch/
The World unites to halt death
and injury on the roads.
United Nations Road safety action:
Please
CLICK HERE
for the pdf.

Help to save lives

Promote Public Transport
Sell car
~
Get fit
~
Be happy
STOP
RISK
Public Transport Saves lives & money.
Local Transport attracts customers.
...so save lives & help local business grow
...
by providing your customers with safe travel
Global Travel freedom UK:OK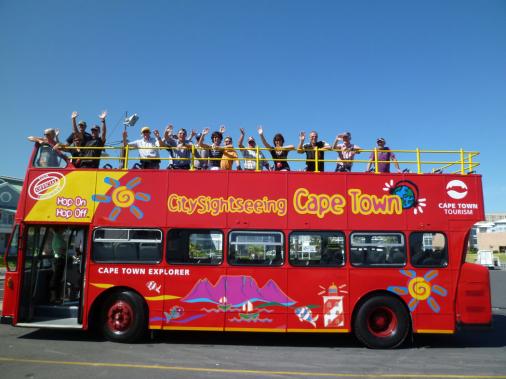 Travel without risk:

STOP
RISK
Safe Style and comfort is family friendly !

3 days of FAIR
Travel at a

FAIR

price !
Sailing from
Portsmouth
~ Poole ~ Plymouth.
Straight from beach to beach with NO delays.
With easy onward Bike and Rail connections
providing integrated public travel solutions.

No traffic ~ No delays ~ Straight there!

NOW STOP RISK TOGETHER


Let´s save 12 million lives this decade!

~ Call

STOP RISK

to help save lives ~
~ Leave driving to professionals ~
~ Call a TAXI & save your life ~
~ Travel by Boat Train Bus ~
~ Forget private driving ~
~ Live a decade longer ~

STOP RISK
and help us in our work
supporting the United Nations Decade
of action for road safety. Together we are:
S
aving Millions of Inncocent Lives Everyday
With professional drivers, safe roads
and safe travel alternatives to driving.

YES WE DO
STOP
RISK
for good

STOPRISK@LIVE.com
evabright513@yahoo.com
09.28.94.82.555 (SMART)
S
afe
M
ove
A
ware
in
R
eal
T
ime
(Direct line for municipal officials)


CLICK HERE
to see lives saved travelling by train.

CLICK HERE
to see the Message of support from Russia.

CLICK HERE
to see the Message of support from Geneva.

...working with the
WHO
we can
save 12 million lives this Decade...
...by achieveing safe roads and
by using alternative safe modes of travel.

Protect your family this Decade.
Read the fact file
and
understand the risks of the roads ~ take great care.

Forget private car driving...
Leave driving to professionals:

Forget your car and get a TAXI
.
or employ a qualified chauffeur,
travel by boat, train and bus.



Click on the WHO logo above to find out more.

WHO Fact #1: More people are killed on roads than by AIDS.
WHO Fact #2: Roads are the top killer of 15 to 29 year olds.
WHO Fact #3: Around 50% of road accident victims are killed
in their cars so, in or out of a car, everyone is at risk on the roads.


Join us
at the Global Initiative for Safe Travel and save lives.
We say: Take great care ~ make roads safe ~ avoid driving.

Our Initiatives:
Global campaign to curb private car use.
Priority for the most vulnerable road users.
Lower speed limits which are properly enforced.
Car free areas in the centre of villages, towns and cities.
Separate cycle lanes and pavements for people to walk.
A global campaign promoting alternatives to cars.
Promotion of public transport, cycling & walking.
Safe lower speed cars available to all in need.
Reopening of all provincial railway lines.
Integrated safe public transport.
We believe in safe, risk free, mobility for all.
We are the global campaign to STOP RISK

The UN campaign is available in various Languages:
Take care and stay safe ~ avoid deadly roads.
You are welcome to email us for help and enquiries:

STOP
risk@live.com
STOPRISK

: As the World unites
to halt death and injury on the roads
it is apparrent that the rapid growth in
private car use is a serious problem.

Health and development goals risk being
undermined by the increasing number of
road incidents.

We provide clear alternatives to private cars
which are the most deadly form of transport.

We therefore promote a "total safety" approach
for schools, hospitals, shops, libraries,
railway stations, passenger ports,
cycle routes and pedestrian footpaths.

We call on and invite all medical, developmental,
educational and transport professionals
to join our mission to save 12 million
lives during the Decade of Action
for road safety 2011 - 2020...
We do
ST
OP
RISK
for really great deals

STOPRISK@live.com
Royal Navy Great British Peace & Love travel for all:

LOVE Ukraine
STOP the War
Save the world

WE remember
1943 in 2023 &
STOP Racism:

D-Day Landing
LIBERATION
De La France
on 06/06/2023

26/07/2024
Olympiques
COMMENCE

1945+80=2025
VICTORY DAY
Party 8/5/2025

LIBERATIONS
Paris 19/08/24
Belfort 23/11/24
JURA 25/12/24

May 8th 2025
UkOK Victory
1945 PARTY
80 Years on!

Delle
&
Berne
to
BRIGUE

Domodossola

Milano

Genoa

Palermo

Tunis

Timbuktu

Yaounde

Nairobi

Port Elizabeth

Versailles Treaty
28 June 2023

CAEN JAZZ
29 June 2023

Sword Beach
6th June 2023

Portsmouth
01 July 2023

Brighton Beach
02 July 2023

London LGW
03 July 2023

New York JFK
04 July 2023

LURE to WICK
via Amsterdam

Amsterdam
29 June 2023

Ijmuiden Ferry
30 June 2023

Newcastle UK
01 July 2023

Edinburgh UK
02 July 2023

Aberdeen UK
03 July 2023

WICK UK
04 July 2023
FREEDOM Time

Harwich Int.
Ship Boarding
July 2023

Hoek van Holland
Ship Arrives
July 2023

Rotterdam CS
July 2023

Anne Frank
Amsterdam CS
July 2023

Port Royal JAZZ
Festival of
Remembrance

Bregenz JAZZ
Festival of
Remembrance
.......................
Donetsk JAZZ
Festival of
Remembrance
.......................
Rostov JAZZ
Festival of
Remembrance
.......................
Gorky JAZZ
Festival of
Remembrance
.......................
Ekaterinbourg
JAZZ Festival of
Remembrance
.......................
TOMSK JAZZ
Festival of
Remembrance
.......................
CHITA JAZZ
Festival of
Remembrance
.......................
Beijing JAZZ
Festival of
Remembrance
.......................
Sanya JAZZ
Festival of
Remembrance
.......................
Cavite JAZZ
Festival of
Remembrance
.......................
Davao JAZZ
Festival of
Remembrance
.......................
Bunaken JAZZ
Festival of
Remembrance
.......................
Manado JAZZ
Festival of
Remembrance
.......................
Bali JAZZ
Festival of
Remembrance
.......................
Darwin
Festival of
Remembrance
.......................
Alice JAZZ
Festival of
Remembrance
.......................
Sydney JAZZ
Festival of
Remembrance
.......................
Brisbane JAZZ
Festival of
Remembrance
.......................
Auckland JAZZ
Festival of
Remembrance
.......................
Fiji JAZZ
Festival of
Remembrance
.......................
Rarotonga JAZZ
Festival of
Remembrance
.......................
Tahiti JAZZ
Festival of
Remembrance
.......................
LA JAZZ
Festival of
Remembrance
.......................
SF JAZZ
Festival of
Remembrance
.......................
Chicago
Festival of
Remembrance
.......................
New York JAZZ
Festival of
Remembrance
.......................
Sword Beach JAZZ
Festival of
Remembrance
.......................
Portsmouth JAZZ
Festival of
Remembrance
.......................
Brighton Pier JAZZ
Festival of
Remembrance
.......................
Gatwick Airport JAZZ
Festival of
Remembrance
.......................
London Victoria JAZZ
Festival of
Remembrance
.......................
for Buckingham
Palace and Park JAZZ
Festival of
Remembrance
.......................
British Museum JAZZ
Festival of
Remembrance
.......................
London North JAZZ
Festival of
Remembrance
.......................
International JAZZ
Festival of
Remembrance
.......................
Stevenage JAZZ
Festival of
Remembrance
.......................
CAMBRIDGE
UNIVERSITY JAZZ
Festival of
Remembrance
.......................
Doncaster JAZZ
Festival of
Remembrance
.......................
HULL JAZZ
UNIVERSITY
Festival of
Remembrance
.......................
Scarborough JAZZ
Festival of
Remembrance
.......................
NEWCASTLE
UNIVERSITY JAZZ
Festival of
Remembrance
.......................
Berwick JAZZ
Festival of
Remembrance
.......................
EDINBURGH
UNIVERSITY JAZZ
Festival of
Remembrance
.......................
Aviemore JAZZ
Festival of
Remembrance
.......................
Inverness JAZZ
Festival of
Remembrance
.......................
Thurso JAZZ
Festival of
Remembrance
.......................
Orkney JAZZ
Festival of
Remembrance
.......................
Lerwick JAZZ
Festival of
Remembrance
.......................
Bergen JAZZ
Festival of
Remembrance
.......................
Tromso JAZZ
Festival of
Remembrance
.......................
Murmansk JAZZ
Festival of
Remembrance
.......................
Dickson JAZZ
Festival of
Remembrance
.......................
Petropavlovsk JAZZ
Festival of
Remembrance
.......................
Tokyo JAZZ
Festival of
Remembrance
.......................
Taipei JAZZ
Festival of
Remembrance
.......................
Aparri JAZZ
Festival of
Remembrance
.......................
UNIVERSITY
of JAZZ in The
PHILIPPINES
Festival of
Remembrance
.......................
Cavite JAZZ
Festival of
Remembrance
.......................
Davao JAZZ
Festival of
Remembrance
.......................
Gensan JAZZ
Festival of
Remembrance
.......................
Bitung JAZZ
Festival of
Remembrance
.......................
Bunaken JAZZ
Festival of
Remembrance
.......................
Makassar JAZZ
Festival of
Remembrance
.......................
Bali JAZZ
Festival of
Remembrance
.......................
DARWIN JAZZ
UNIVERSITY
Festival of
Remembrance
.......................
Alice Springs JAZZ
Festival of
Remembrance
.......................
Melbourne JAZZ
Festival of
Remembrance
.......................
Sydney JAZZ
Festival of
Remembrance
.......................
BRISBANE JAZZ
UNIVERSITY
Festival of
Remembrance
.......................
Wellington JAZZ
Festival of
Remembrance
.......................
AUCKLAND
UNIVERSITY JAZZ
Festival of
Remembrance
.......................
Fiji JAZZ
Festival of
Remembrance
.......................
Rarotonga JAZZ
Festival of
Remembrance
.......................
Tahiti JAZZ
Festival of
Remembrance
.......................
Hawaii JAZZ
Festival of
Remembrance
.......................
San Francisco JAZZ
Festival of
Remembrance
.......................
Grand Junction JAZZ
Festival of
Remembrance
.......................
Chicago JAZZ
Festival of
Remembrance
.......................
New York JAZZ
Festival of
Remembrance
.......................
Miami JAZZ
Festival of
Remembrance
.......................
HAVANA JAZZ
UNIVERSITY
Festival of
Remembrance
.......................
Caracas JAZZ
Festival of
Remembrance
.......................
Cape Town JAZZ
Festival of
Remembrance
.......................
Mombasa JAZZ
Festival of
Remembrance
.......................
Cairo
Gaza
Jerusalem
DAMASCUS
UNIVERSITY
Istanbul
Athens
Skopje
BELGRADE
UNIVERSITY
Zagreb
Koper
Venice
Innsbruck
Bregenz
Romanshorn
Kreuzlingen
Constance