WE HELP POLICE STOP Murder, Kidnapping, Child Trafficking and Racist Extortion: https://pnp.gov.ph www.met.Police.uk www.paris.fr/Police www.jura.ch/Police www.Police.be.ch/
أهلا بك + ברוך הבא

Bienvenue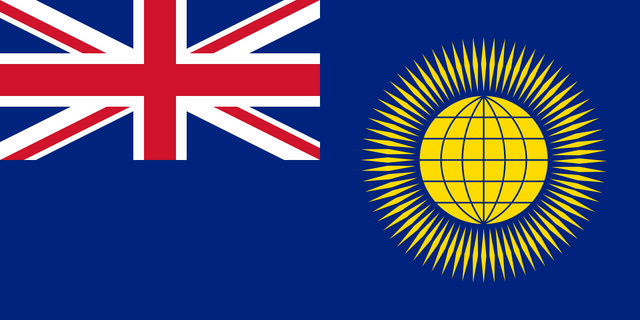 Welcome

歡迎

добро пожаловать

Bienvenido

Willkommen

Welcome to One World For Peace

We promte REAL Democracy and Freedom

We STOP ALL THE WARS with remembrace

Remembering past conflict does really, in fact, STOP WAR so join us in remembrance.

As we celebrate World Peace now that

the USA has left Asia we are

replacing

all cars

with Public Transport and The

World Famous Philippine BAMBIKE

.



Meet us at

Asia Bike 2018

and also at

The London Boat Show



We are pleased to serve you in all six United Nations languages as we build One World For Peace, The World We Want. We are dedicated to connecting The World peacefully by Public Transport which will create millions of Good, Green Jobs in Bournemouth and the UK, where we are based, as well as the rest of the world. Remembrance tourism brings Education, Peace and Prosperity to The World.
We help all local business and government integrate into the Global Economy to stop the risk of extremist racism, xenophobia and anti-semitism by remebering the past so we can build a peaceful future together.
Remembering 1914 to 1918 as well as 1939 to 1945 from 2014 to 2018 enables us all to learn from the past and move on to build a better future together by remembering the Armistice of 1918 in 2018.
One World For Peace is The United Kingdom diplomatic mission for road safety deployed to Europe to promote The United Nations Decade of Action for road safety together with sustainable international tourism by train and ship.
Many people have misunderstood the "brexit" which was actually a vote for road safety. Understanding how war was used to damage Public Transport services enables the British government to Bring Back British Rail which is the state owned railway company. We confidently say "Brexit means BRexit for British Rail" as we connect One World For Peace as intended by Isambard Kingdom Brunel the famous British engineer. As we Bring Back British Rail and connect our island by sea to the rest of the world we Promote Public Transport everywhere.
We will Bring Back British Rail to deliver affordable and accessible travel for everyone so that travelling around Great Britain is as easy as travelling around Switzerland with half price and junior family cards.
Everyone can travel without a car in Switzerland which is why we are promoting the Lake Constance region where we are working to improve travel opportunities in Germany and Austria where some people still feel they need cars.
We all know from the recent news that the large car manufacturing firms have been cheating on emissions and that deadly CO2 and other emissions are a serious risk that needs to be stopped.
Today many people are talking about electric cars being the future but we believe electric trains, buses and bicycles will be more practical for most people.
As the global population grows and people naturally enjoy the company of others we foresee Public Transport as the solution to our mobility needs with bicycles used for the short trip to the bus stop or railway station.
Overseas travel by ship is time saving when compared to flying as overnight sailings enable passengers to sleep on board in cabins so as to arrive well rested the next day to continue their journeys by train.
Current rail and sea routes enable London, Dublin, Edinburgh and Cork to be reached overnight from Paris with Brittany Ferries via Caen to Portsmouth, Cherbourg to Poole, Saint Malo to Plymouth and Roscoff to Cork.
The new railway line from Porrentruy to Paris in just three hours will enable everyone in Switzerland to enjoy day trips to Paris as well as weekends in London.
Overnight Churchill Night Line sleeper trains will enable everyone to spend a healthy afternoon on the Normandy beaches and pay their respects to our HEROES who landed from Portsmouth to liberate Europe in 1944.
As we remember 1945 we remember One World Of Peace was achieved by Great sacrifices. Remembrance is the key to ensuring the safety of future generations. Today we overcome extremism and monoculturalism by remembering the conflicts that Germany and then the EU sponsored. The war in Syria is over now and peace is returning to Libya. Korea is reunifying as One Korea after so many years of division. The Philippines is putting the People First with a focus on road safety and Philippine National Railways. Everywhere we look the work of One World For Peace is bearing fruit and providing strong foundations for a Peaceful Normal World Order.
Diplomatically we are moving The British Embassy from Berne to Boncourt since this will enable British diplomats and civil servants to visit the embassy in a day trip by Eurostar trains from London and greatly improve our services on offer.
We welcome everyone to the Lake Constance region and to The United Kingdom where you will always enjoy a very warm international welcome.
Our new Labour Government is committed to growth and jobs so we have many vacancies and will be very pleased to meet you at the Embassy.
Our diplomatic mission is expanding to include help and advice on going to The Americas as well as The Commonwealth so we will do our best to answer any questions about the Normal World Order of Peace we are building together.
The new map of Europe showing the route of the New Railway line as well as our Royal Navy promotional business card and One Happy Family logo is attached together with our "Trump Tunnel" Megaproject flyer. The project to connect The UK and Russia to America over the bering strait is now well underway and we will be happy to provide more details of this very large engineering opportunity.
Every day we enjoy a swim in the sea, rain or shine, you are most welcome to join us at The One World For Peace Royal Navy Swimming Club.

With very best wishes for the future,
Paul Bright CEO One World For Peace
www.UKOK.fr.gd/BritishEmbassy.htm


HM

Royal Navy

Swimming Club


Fleet Admiral Paul

BRIGHT

(RN

008

)
Join us at www.UK

OK

.fr.gd/CLUB.htm
email Bright

Education

@yahoo.co.uk
www.HistoricDockyard.co.uk
Travel in style with HMS Royal Megayacht Travel
Peace and

Freedom

for all
Travel ~

Health

~ Fitness
Housing ~ Education

UK

OK

!
Great
Britain & Ireland
Royal Navy Great British Peace & Love travel for all:

LOVE Ukraine
STOP the War
Save the world

WE remember
1943 in 2023 &
STOP Racism:

D-Day Landing
LIBERATION
De La France
on 06/06/2023

26/07/2024
Olympiques
COMMENCE

1945+80=2025
VICTORY DAY
Party 8/5/2025

LIBERATIONS
Paris 19/08/24
Belfort 23/11/24
JURA 25/12/24

May 8th 2025
UkOK Victory
1945 PARTY
80 Years on!

Delle
&
Berne
to
BRIGUE

Domodossola

Milano

Genoa

Palermo

Tunis

Timbuktu

Yaounde

Nairobi

Port Elizabeth

Versailles Treaty
28 June 2023

CAEN JAZZ
29 June 2023

Sword Beach
6th June 2023

Portsmouth
01 July 2023

Brighton Beach
02 July 2023

London LGW
03 July 2023

New York JFK
04 July 2023

LURE to WICK
via Amsterdam

Amsterdam
29 June 2023

Ijmuiden Ferry
30 June 2023

Newcastle UK
01 July 2023

Edinburgh UK
02 July 2023

Aberdeen UK
03 July 2023

WICK UK
04 July 2023
FREEDOM Time

Harwich Int.
Ship Boarding
July 2023

Hoek van Holland
Ship Arrives
July 2023

Rotterdam CS
July 2023

Anne Frank
Amsterdam CS
July 2023

Port Royal JAZZ
Festival of
Remembrance

Bregenz JAZZ
Festival of
Remembrance
.......................
Donetsk JAZZ
Festival of
Remembrance
.......................
Rostov JAZZ
Festival of
Remembrance
.......................
Gorky JAZZ
Festival of
Remembrance
.......................
Ekaterinbourg
JAZZ Festival of
Remembrance
.......................
TOMSK JAZZ
Festival of
Remembrance
.......................
CHITA JAZZ
Festival of
Remembrance
.......................
Beijing JAZZ
Festival of
Remembrance
.......................
Sanya JAZZ
Festival of
Remembrance
.......................
Cavite JAZZ
Festival of
Remembrance
.......................
Davao JAZZ
Festival of
Remembrance
.......................
Bunaken JAZZ
Festival of
Remembrance
.......................
Manado JAZZ
Festival of
Remembrance
.......................
Bali JAZZ
Festival of
Remembrance
.......................
Darwin
Festival of
Remembrance
.......................
Alice JAZZ
Festival of
Remembrance
.......................
Sydney JAZZ
Festival of
Remembrance
.......................
Brisbane JAZZ
Festival of
Remembrance
.......................
Auckland JAZZ
Festival of
Remembrance
.......................
Fiji JAZZ
Festival of
Remembrance
.......................
Rarotonga JAZZ
Festival of
Remembrance
.......................
Tahiti JAZZ
Festival of
Remembrance
.......................
LA JAZZ
Festival of
Remembrance
.......................
SF JAZZ
Festival of
Remembrance
.......................
Chicago
Festival of
Remembrance
.......................
New York JAZZ
Festival of
Remembrance
.......................
Sword Beach JAZZ
Festival of
Remembrance
.......................
Portsmouth JAZZ
Festival of
Remembrance
.......................
Brighton Pier JAZZ
Festival of
Remembrance
.......................
Gatwick Airport JAZZ
Festival of
Remembrance
.......................
London Victoria JAZZ
Festival of
Remembrance
.......................
for Buckingham
Palace and Park JAZZ
Festival of
Remembrance
.......................
British Museum JAZZ
Festival of
Remembrance
.......................
London North JAZZ
Festival of
Remembrance
.......................
International JAZZ
Festival of
Remembrance
.......................
Stevenage JAZZ
Festival of
Remembrance
.......................
CAMBRIDGE
UNIVERSITY JAZZ
Festival of
Remembrance
.......................
Doncaster JAZZ
Festival of
Remembrance
.......................
HULL JAZZ
UNIVERSITY
Festival of
Remembrance
.......................
Scarborough JAZZ
Festival of
Remembrance
.......................
NEWCASTLE
UNIVERSITY JAZZ
Festival of
Remembrance
.......................
Berwick JAZZ
Festival of
Remembrance
.......................
EDINBURGH
UNIVERSITY JAZZ
Festival of
Remembrance
.......................
Aviemore JAZZ
Festival of
Remembrance
.......................
Inverness JAZZ
Festival of
Remembrance
.......................
Thurso JAZZ
Festival of
Remembrance
.......................
Orkney JAZZ
Festival of
Remembrance
.......................
Lerwick JAZZ
Festival of
Remembrance
.......................
Bergen JAZZ
Festival of
Remembrance
.......................
Tromso JAZZ
Festival of
Remembrance
.......................
Murmansk JAZZ
Festival of
Remembrance
.......................
Dickson JAZZ
Festival of
Remembrance
.......................
Petropavlovsk JAZZ
Festival of
Remembrance
.......................
Tokyo JAZZ
Festival of
Remembrance
.......................
Taipei JAZZ
Festival of
Remembrance
.......................
Aparri JAZZ
Festival of
Remembrance
.......................
UNIVERSITY
of JAZZ in The
PHILIPPINES
Festival of
Remembrance
.......................
Cavite JAZZ
Festival of
Remembrance
.......................
Davao JAZZ
Festival of
Remembrance
.......................
Gensan JAZZ
Festival of
Remembrance
.......................
Bitung JAZZ
Festival of
Remembrance
.......................
Bunaken JAZZ
Festival of
Remembrance
.......................
Makassar JAZZ
Festival of
Remembrance
.......................
Bali JAZZ
Festival of
Remembrance
.......................
DARWIN JAZZ
UNIVERSITY
Festival of
Remembrance
.......................
Alice Springs JAZZ
Festival of
Remembrance
.......................
Melbourne JAZZ
Festival of
Remembrance
.......................
Sydney JAZZ
Festival of
Remembrance
.......................
BRISBANE JAZZ
UNIVERSITY
Festival of
Remembrance
.......................
Wellington JAZZ
Festival of
Remembrance
.......................
AUCKLAND
UNIVERSITY JAZZ
Festival of
Remembrance
.......................
Fiji JAZZ
Festival of
Remembrance
.......................
Rarotonga JAZZ
Festival of
Remembrance
.......................
Tahiti JAZZ
Festival of
Remembrance
.......................
Hawaii JAZZ
Festival of
Remembrance
.......................
San Francisco JAZZ
Festival of
Remembrance
.......................
Grand Junction JAZZ
Festival of
Remembrance
.......................
Chicago JAZZ
Festival of
Remembrance
.......................
New York JAZZ
Festival of
Remembrance
.......................
Miami JAZZ
Festival of
Remembrance
.......................
HAVANA JAZZ
UNIVERSITY
Festival of
Remembrance
.......................
Caracas JAZZ
Festival of
Remembrance
.......................
Cape Town JAZZ
Festival of
Remembrance
.......................
Mombasa JAZZ
Festival of
Remembrance
.......................
Cairo
Gaza
Jerusalem
DAMASCUS
UNIVERSITY
Istanbul
Athens
Skopje
BELGRADE
UNIVERSITY
Zagreb
Koper
Venice
Innsbruck
Bregenz
Romanshorn
Kreuzlingen
Constance