Enjoy your BRexit with British Rail FREEDOM
Global
Leaders

Love
Life
Sustainable Government Consulting
Imagine Government@YOUR Service
Housing~Health~Education~Travel
Do your bit: GET FIT: Sell that car!
Travel Royal:
Bike~Bus~Tram~Train~Ship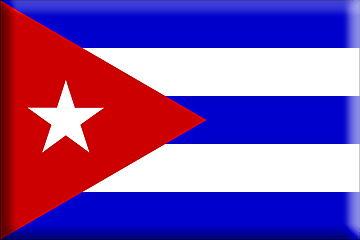 World Wide Winners

UK

OK


Deserve Excellent Travel
United Kingdom of Scotland and Shetland: Loyal to QUEEN



FREE
Policy Guidance is published to illustrate how OUR
FREE and independent state of Scotland is an excellent
destination and easy to get to from China and Russia.



Tourism makes us all so rich we can leave the Oil in the ground.



FREELY Together we can help each other and therefore Scotland
shares with other states, groups and individuals the implementation
of practical travel around the World for Peace. The United Kingdoms
are connected by Her Majesty' Scottish Royal Megayacht Travel Service.

FREE Public Transport for those who need it most in Scotland
is provided by the state and this enables everyone to be mobile
saving our Oil and Gas energy resources for future generations.
Oil and Gas will be worth more in the future as supply falls.

OUR FREEDOM from being wrapped up in the Nuclear
arms race and NATO alliance enables Scotland to be a
bridge between the West and East which is not only good
for World Peace but also saves us billions of pounds!

FREE Education ensures Scottish young people are
very well educated and productive, meaning that they
can pay more tax to fund our Great Society.

FREEDOM means so much for humanity and the
FREE Scotland reaches out to the United States,
Russia, China and the World for Peace.

FREEDOM of thought and policy here means
we can help policymakers everywhere

FREE access to this site and others means we can
publish links to topics from a variety of sources
including Global Research and talk about life:
The purpose of FREE Public Transport is
to promote walking and cycling for everyone
by completely removing the need for cars.

With no need for cars on public roads risk
is removed enabling healthy mobility for all.


Love
Life

STOP
RISK
Safe
World

Promoting walking and cycling is a key
policy response to the health needs of the
population. Physical fitness is of vital
importance for the delivery of Public
Health for everyone which is one of
the responsibilities of the Scottish
National Health Service NHS:


Free Public Transport for those most in need
is provided by Transport Scotland who help you:


With no need for private cars you can
sell yours today and live a healthy life on a
better planet which is free from risk! Sell it now,
because with no need for fuel there is no war.

Travel in style with Royal Megayacht Travel.



One Happy Family

Public Health for all

Great British Rail
and Sealink Ships
EASTBOUND

New York
Montreal
Halifax
Rekjavik
Thorshavn
Lerwick
Aberdeen
Edinburgh
Glasgow
Belfast
Londonderry
Letterkenny
Donegal
Westport
Sligo
Galway
Limerick
Cork
Queenstown
Roscoff
Saint Mala
Portsmouth
London
York
Hull
Rotterdam
Brussels
Nancy
Belfort
Boncourt
Porrentruy
Delemont
Bienne
Berne
Brig
Domodossola
Torino
Genoa
Palermo
Malta
Tripoli
Port Harcourt
Cape Town
Perth
Adelaide
Sydney
Brisbane
Rainbow Beach
Townsville
Darwin
Bali
Bitung
Gensan
Davao
Tuguegarao
Cebu
Manila
Aparri
Kaoshiung
Taipei
Okinawa
Tokyo
Hokkaido
Bering tunnel
Anchorage
Vancouver
Grand Junction
Kansas
El Paso
Juarez
Buenos Aires
Santiago
Panama
Caracas
Havana
Miami
New Orleans
Denver
Chicago
New York