Enjoy your BRexit with a British Rail FREEDOM PASS
The JURASSIC REPUBLIC is established
to

CLEAN UP SWITZERLAND

by being
independent like a head is an independent
but part of the body. The HEAD contains
THE BRAIN and the BRAIN decides
what the ARMS and LEGS will do.

The HEAD of SWITZERLAND is also
connected to the BODY of CANTONS
by the CENTRAL NERVOUS SYSTEM
which is the SWISS TRAVEL SERVICE.

BONCOURT is the TOP of SWITZERLAND
and TRAINS from Amsterdam and PARIS
continue from DELLE to BONCOURT as
our passengers do not need to change on
their way to BERNE to visit their own
embassies of INDEPENDENT STATES.

Embassies are moving to BONCOURT
and the BRITISH EMBASSY is leading
The World with their NEW EMBASSY
at STADE 2 which is STADIUM 2 in
English. We are WINNING THREE
World Wars and a few UK World
championships thanks to some
BRIGHT UK=OK! UNITED
FOOTBALL supporters.

POLICE

STOP RISK

with INTELLIGENT
use of facts and historical knowlege to stop
the crimes Germany committed in 1914 when
it started World War One, The Great War was
Great for Krupps and other fascist German
corporations but not so Great for the real
German people who continue to suffer
to this day and now want to be freely
incorporated into the states that
were formally there before the
crazy idea of Germany was
founded by evil war.

"Polizei" are NOT POLICE but a gang of
men running around with guns and flashing
blue lights pretending to tbe the REAL POLICE.

Of course women do work for the "Polizei" but
secretly want to join the REAL UK POLICE
and actually don't want to wear guns at all.

REAL POLICE are also found in "Polizei"
but do not decide policy. Changing the policy
of the "Polizei" would make them POLICE
so the politicians in charge need changing.

UK POLICE

STOP RISK

is LOYAL to
Her Majesty the Queen and Almighty God
in full compliance with ROYAL NAVY values.

We are not the Police but we do help our UK
POLICE by discovering the roots of all crime
which originates from the 1914 German axis
(the EVIL AXIS) invasion of Belgium and
neighbouring states. FRANCE RUSSIA
and the UNITED KINGDOM ALLIES
are standing firmly to

STOP RISK


with the Inclusive Commonwealth.




REAL POLICE from the United Kingdom
are there to help the population in the event
of a CRASH such as a road incident or times
of extreme economic difficulty. POLICE do not
usually lend money so please do not ask for cash.

THE POLICE are our first, last and only line of
defence against the dark arts of economic meltdown
and will administer emergency rations of food and
water to everyone who is hungry or thirsty.

NO ID is required when receiving emergency food
that is eaten under POLICE SUPERVISION at a
public feeding centre or underground BUNKER.

The WOMBLES live in a bunker and have a song
so let's all learn to sing along with Oranoco and
Great Uncle Bulgaria while we dance with
Vladivostok and get fit with TOMSK

Please click on the WOMBLES below to begin:



POLICE are responsible for the safety of all
ZRH passengers and by looking at history the roots
of terrorism can be stopped today. Germany torpedoed
RMS Titanic in 1912 and then started World War One
before sinking RMS Lusitania in 1915 sadly in 1918
the armistice was not kept to and the so called
"Islamic" brotherhood was created to get
oil for Germany. In 1939 Germany
started World War Two and
again in 2014 the German
dominated EU invaded
Ukraine with a coup.

Truly, enough is enough. Police need to STOP RISK
and Germany today simply needs to be STOPPED.

WE STOP RISK TODAY and BRexit means BRexit
NO VW : NO BMW : NO AUDI : NO MAD M€RK€L
(who used to hae a Mercedes) and NO PORSCHE 9-11

It's serious, innit, we are the ROYAL NAVY and we
are not joking, we are restoring Royal Global
Democracy with FREEDOM and POLICE

Vote for the Left Party and be all right by putting
People First and stopping the horrible German state
that promotes racism by sayng that foreigners need to
speak German while it is not even an official language.

Truly, enough is enough. Germany must appologise now.

Good Police work to STOP RISK and put people first.

Undercover operations teams travel the world to
investigate crime and has uncovered some problems of
racism at the RAT house in Romanshorn as well as the EU
criminal conspiracy over MH17 which crashed in the Ukraine.

Counterterrorism Action Targets Suspects and then
interrogates them over time and uncovers TRUTH
which does STOP RISK of a Swiss plane crash.

RATS are always a problem on ships and CATS
are used to catch them. Airlines have the same
problem as in New York on 9-11 when some
RATS hijacked planes and crashed them in
broad daylight into the World Trade Centre.

We know that Bin Laden was also working for
the European Union terrorist network which
we call SPECTRE in our not so fictional
JAMES BOND entertainment on board.

Over 3000 People lost their lives in New York
and many millions more have lost their lives
in the ensuing Iraq war, Libya war, Syria war
and the Ukrainian genocide of the Donbass.

Air Incident Investigators working for the IATA
Air Accident Investigation Branch have found
that flight MH17 from Amsterdam to Kuala
Lumpur was shot down by Ukrainian and
German backed rebels working with the
European Union *Orange *revolution".

We recall the 2014 Auto Maidan incidents
in Kiev where hooligans in Volkswagen,
BMW, Audi, Mercedes and Porsche 9-11
Types of thing invaded Kiev and shot the
local Police HEROES who were trying
to defend their city from Nazi attack.

Swiss Railways are also now English Speaking
and NO GERMAN may be used on board any train,
bus, boat or bicycle rental shop unless this option
is specifically requested by the passenger (unlikely).

Obviously people insisting on speaking in German
ought to be treated politely but their details must
be recorded and fingerprints taken as well as a
credit card and copies of their government ID.
~~~~~~~~~~~~~~~~~~~~~~
As in Kiev so in Zurich and London so we
STOP RISK on the planes by stopping racism
at the town hall. Mr. BON of Romanshorn has
got some questions to answer in the KAPO UK
and we are waiting for you now, Mr. "BON".

Paul Bright declared his religion as Jewish and
then had a lot of harrassment and silly German
bureaucracy as is documented in the KAPO UK
Police file investigating your town hall.

We KNOW for a fact that Bin Laden was
Anti Jewish, Anti British and Anti American.

Clearly Bin Laden and Bin Bon have a connection.

We do not tolerate terrorists at oneworld and
we do not tolerate terrorist sympathisers and
racists in the town hall in Romanshorn and
Nazi German is NOT an official language.

KAPO ZURICH is investigating all incidents
of RACISM, Anti Semitism and xenophobia
in order to STOP RISK on Swissair planes
and STOP the RISK of Swiss bankruptcy.

Not so BON HAPPY now are you, Mr. Bin BON!
~~~~~~~~~~~~~~~~~~~~~~
Obviously Swiss International Airlines was not
involved in this tragic loss of life and does not
want to talk to terrorists in the Lufthansa and
"Star Alliance" of Frau Angela Merkel who
is MAD and drives a Mercedes to her own
private reichstag also known as the Berlin
Bunker in 2016 as it was in 1945 and 1918.

We restore Law and Order to the World by very
loudly and in a very inststent tone of voice very
often in very many places reminding everyone
that Germany did in fact start The "Great" War
in 1914 and we stop it in 2016 after 102 years
of complete and utter German nonsense we
now declare Global BRexit IRexit for Peace.

I am Paul Bright deployed by Her Majesty
The Queen to STOP RISK on her UK planet.

My formal job title is KAPO UK=OK! Guest
Relationship Officer (GRO) and I am based
at the Airport when on duty in Switzerland
but do not usually travel by air as I like boats.

I am, Sincerely, On Her Majestys RMT Service,

Paul Bright
www.StopRisk.de.tl/POLICE.htm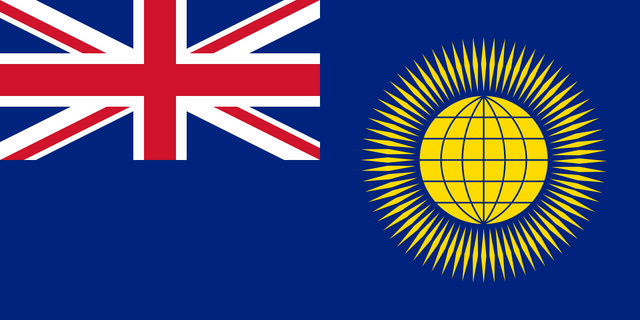 VOTE for HEROES with both hands and feet!

Germans have a problem learning English so
rather than books (which they burn) the
Germans love bombs and guns which
is very sad but we must fight on!

While their war was Great for Krupps and
later on Volkswagen and BMW, Audi, Mercedes
and Porsche 9-11 Types of Tories like David
Cameron and Adolf Hitler it was not so
Great for the Workers, Trade Unions,
Minorities or British Railways.

So by achieveing BREXIT we will stop
their war and we will restore GREAT
British Railways and Bournemouth
UK corporation tramways as well as
Global British Public Transport.

We are a Bournemouth based UK travel and
promotions agency promoting the UK and UK
holidays because the UK is OK and we want
everone to be happy here in UK=

OK

! with
excellent safe Public Transport for all.

Spending your cash in the UK on UK Public
transport creates local UK=

OK

! Jobs for
a strong economy for the common good.

We encourage Volkswagen Victims who were
lied to over emissions to claim a 100% refund
from their dealer and spend the money on a
UK=

OK

! Great British Family Holiday
in Bournemouth, Portsmouth, Poole,
Plymouth or any other UK=

OK

!
resort. With daily sailings for
foot passengers you can get
some duty free wine too!

We work throughout the UK and worldwide
supporting the United Nations decade of
Action for road safety 2011 to 2020.


For help getting your money back please contact
our local
trading standards who can help you.

This applies throughtout the UK as UK law
protects consumers from German lies.

All car manufacturers seem to have lied about
emissions so this means any car owner is now
entitled to apply for a 100% refund because
the manufacturers lied to all customers.

We save lives and help local enterprise by advising
councils and communities on how to STOP RISK
on the roads which means more customers and
more sales and more jobs and happy people.

We promote a better life for all car drivers by
selling your car to invest in a bicycle and public
transport. This will greatly improve your fitness
and overall quality of life especially when done
together with everyone in the community.

STOPRISK is a UK=

OK

! foundation initiative
and is part of our Global Promotion of the UK
and especially knowlege about UK royal history
which explains why Scotland is brave heart of
the UK that is OK! Since 1603. Welcome!

We invite you to join us and Save The NHS and The
World by replacing cars with bicycles and Public
Transport for all. Do your bit to get fit today
and help create millions of UK=

OK

! jobs.
Her Majesty's Scottish Royal Megayacht Travel
(HMS RMT) Service connects everyone sustainably
for Peace with ONEWORLD Transport for all.

We enhance travelling opportunities for all
ONEWORLD
customers
by offering overland
connections & popular ONEWORLD tours which
bring transport for all to local communities and
replace the need to own private cars which
means money earned in the local economy
stays in the local economy creating jobs.
We are based in the UK so work together with us:
Email BRexit@mail.ru
STOPRISK@LIVE.COM
or write to BrightEducation@yahoo.co.uk
We create the conditions for World Peace in 2016
with sustainable travel over land and sea with
Global British Railways carrying the new
Philippine National Railways bambikes
and personal mobility
buggies
for all.

Her Majesty The Queen of The Commonwealth
wishes to see VICTORY in 2016 so join the
WINNERS and STOP RISK today as
we now make the whole UK=

OK

!
JOIN THE WINNERS UK=

OK

!
Fitness
Health
Education
World Peace

The
S
cottish Commonwealth Oil Producers' Export Club
works to guarantee a World of Peace with Fairly Traded
energy from reputable democratic suppliers and end
the risks associated with conflict oil and gas by
replacing deadly private cars with democratic
Public Transport and safe cycling for all.


The purpose of GREAT Public Transport is
to promote walking and cycling for everyone.
By completely removing the need for cars we
bring mobility and more opportunity for all.
RIDE
SAFE

STOP
RISK
With no need for cars on public roads risk
is removed enabling healthy mobility for all.

Promoting walking and cycling is a key
policy response to the health needs of the
population. Physical fitness is of vital
importance for the delivery of Public
Health for everyone which is one of
the responsibilities of the UK=

OK

!
National Health Service NHS
UK=

OK

! Free Public Transport
for those people who need it most.
With no need for private cars you can
sell yours today and live a healthy life on a
better planet which is free from risk!

Sell it now, because with no need for fuel
there is no need for war.

Travel in style with HMS Royal Megayacht Travel
One Happy Family
HMS Royal
Megayacht
Travel and
Great British
Railways

Lerwick
Aberdeen
Edinburgh
Cambridge
Bletchley Park GCHQ
London
Portsmouth
Sword Beach
Pegasus Bridge
CAEN GARE SNCF
Mantes La Jolie
Paris Saint Lazare
Paris Est
Longueville
Troyes
Chaumont
Vesoul
Lure
Belfort
Morvillars
DELLE GARE
Boncourt
Porrentruy
Delemont
Basel
Constance
Romanshorn
Saint Gallen
Bregenz
Vienna
Bratislava
Kosice
Cop
Odessa
Mariupol
Donetsk
Luhansk
Rostov
Damascus
Jerusalem
Cairo
Port Edward
Madagascar
Mumbai
Islamabad
Kabul
Moscow
Gorky
Chita
Manzhouli
Sanya
Cavite
Davao
Bitung
Bali
Darwin
Brisbane
Wellington
Auckland
Fiji
Rarotonga
Tahiti
Hawaii
Los Angeles
San Francisco
Chicago
New York
Halifax
Rekjavik
Thorshavn
Lerwick